MSD Capital buying Blueknight Energy Partners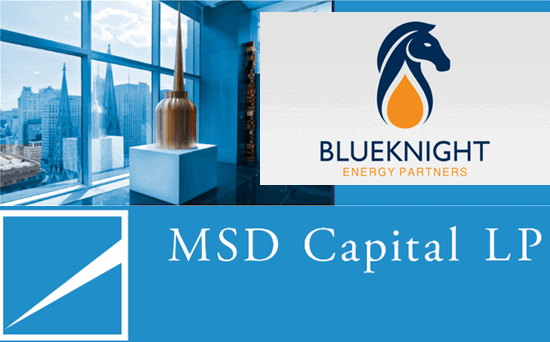 MSD Capital is buying an additional 1.6 million shares and hold a total of 5,192,232 shares in Blueknight Energy Partners (BKEP). MSD Capital L P is based out of New York. Their last reported 13F filing included $255,282,000 in managed 13F securities and a top 10 holdings concentration of 100.0%. MSD Capital L P's largest holding is Asbury Automotive Group, Inc. with shares held of 2,000,696.
Another fact noteworthy, MSD Capital is a private investment firm established in 1998 to exclusively manage the assets of Michael Dell and his family. Looks like Mr.Dell is betting on the oil price recovery too.
Blueknight Energy Partners, L.P. owns and operates a diversified portfolio of complementary midstream energy assets consisting of approximately 8.2 million barrels of crude oil storage located in Oklahoma and Texas, approximately 6.7 million barrels of which are located at the Cushing, Oklahoma interchange, approximately 1,150 miles of crude oil pipeline located primarily in Oklahoma and Texas, over 200 crude oil transportation and oilfield services vehicles deployed in Kansas, Colorado, New Mexico, Oklahoma and Texas and approximately 7.4 million barrels of combined asphalt and residual fuel storage located at 46 terminals in 23 states. The Partnership provides crude oil terminalling and storage services, crude oil gathering and transportation services and asphalt services. The Partnership is based in Tulsa, Oklahoma.
Who else is buying shares of BKEP ? The biggest insider, the general partner, is acquiring shares in big blocks as part of deals with the limited partnership. Over the last 12 months, insiders have been purchasing the stock far more than they have been selling. But the biggest holder of all is the one accumulating shares at a very fast pace. Back in July 2016, Ergon Asphalt & Emulsions, Inc. purchased the general partner. At the same time, the company dropped down several asphalt terminals that greatly enlarged the size of the partnership. As shown below, the largest shareholder is now the general partner :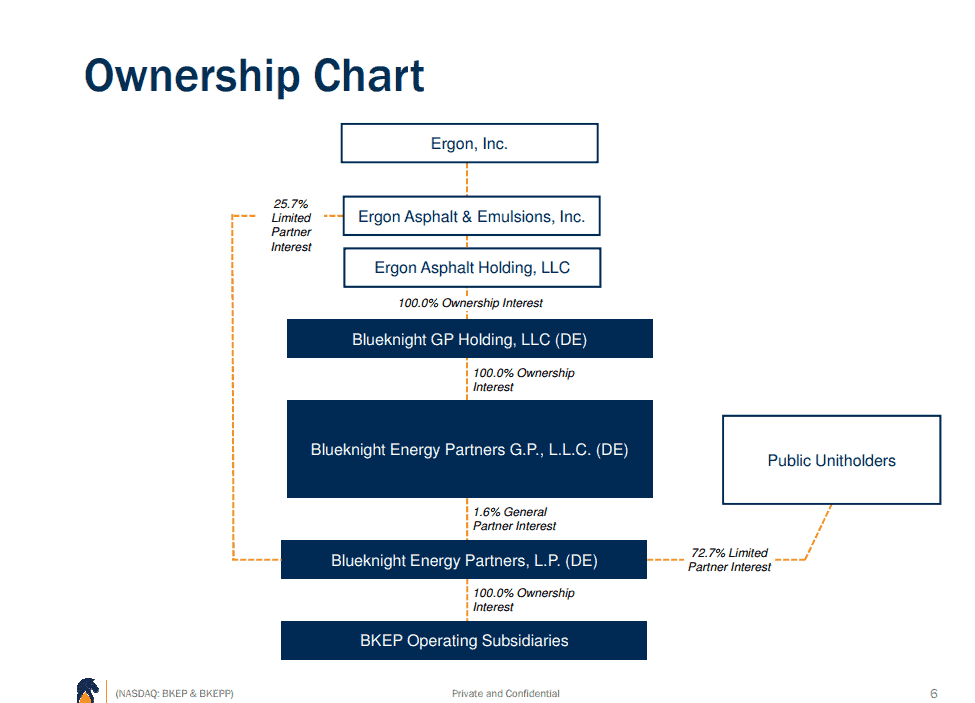 In addition to the insider purchases there is a very big vote of confidence coming from the general partner Ergon. $10.5 million of partnership units is quite a statement. That general partner is in a far better position to understand the future prospects of the company than any outsider. Plus the conference call made clear that the general partnership may do more deals involving limited partner units in the future. This new general partner has been in charge for about a year and already the partnership upped the new asphalt terminals by another 10.
What speaks for the company is the fact that it is well situated to service the Scoop and Stack production in Oklahoma. These two production intervals have costs and returns that rival the Permian. So Scoop and Stack production should also grow alongside commodity prices.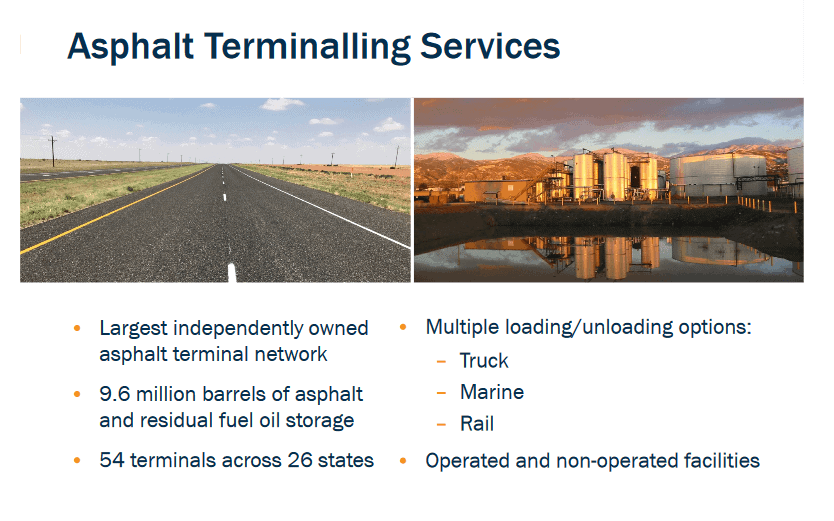 It is important to note that cash flow increases tremendously in the third quarter from the first half of the year. Right now the company management appears to want to use that cash flow for more acquisitions and growth until the market prices the distribution better. Along with the acquisitions, there have also been some dispositions. But from here on in, the cash flow should be steadily increasing.  Which is a good think for acquisitions. The company completed approximately $150.0 million of acquisitions since May 2015. The strategy involves further acquisitions of third party terminals. The cash retained should compound earnings growth  and combined with a general partner that readily accepts units as payment, the resulting flexibility to grow is rock solid.
Cash Flow Generation Overview: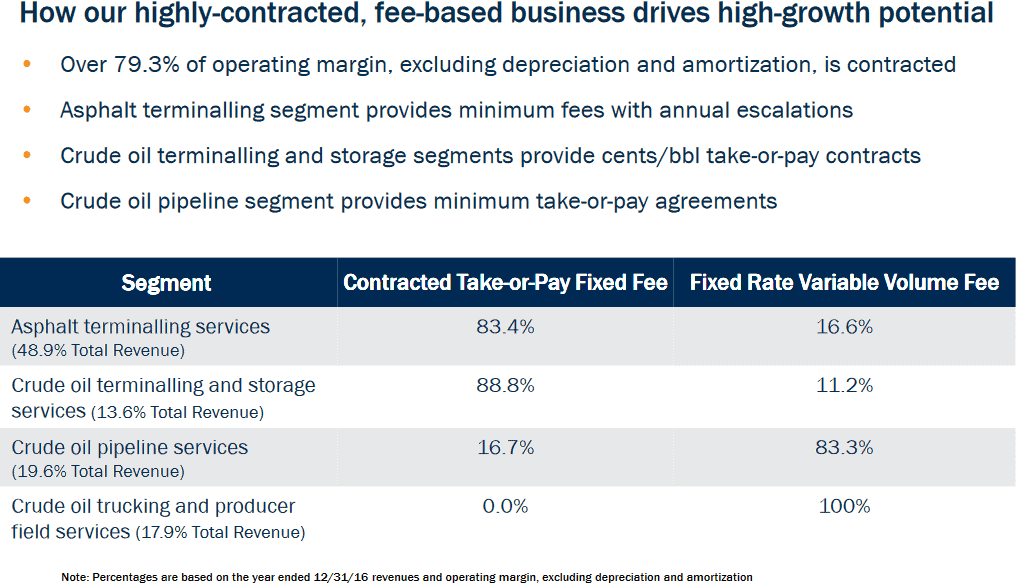 Institutional Investor Positions:
10 funds are adding to an existing position. Largest buyers are Prescott Group Capital buying 272k shares for a total of 452k shares held and Bank of America which upped their position to a total of 1.4million shares. As of this writing 12 funds are reducing their positions including mainly minor position adjustments.