The Deck is Stacked Against Traders
Good trading strategies have asymmetric risk/reward ratios. Most material is not publicly available or complicated.
Traders need to know what works and how to implement it. We need less math and more tutorials with working strategies.
With our monthly publication – Automated Trading Magazine – we want to help traders get started quickly and get good in developing trading strategies.
This is why we strive to make the complicated simple and publish research usually only available to institutional players to gain an upper hand in trading.
Automated Trading Magazine
Subscribe to get access to
We share all our ideas with the community.
Learn how to build your own automated trading strategies.
We publish trading strategies and code.
Discover how to get better results, faster.
We show you what works.
Connect the dots and get a better understanding of the markets.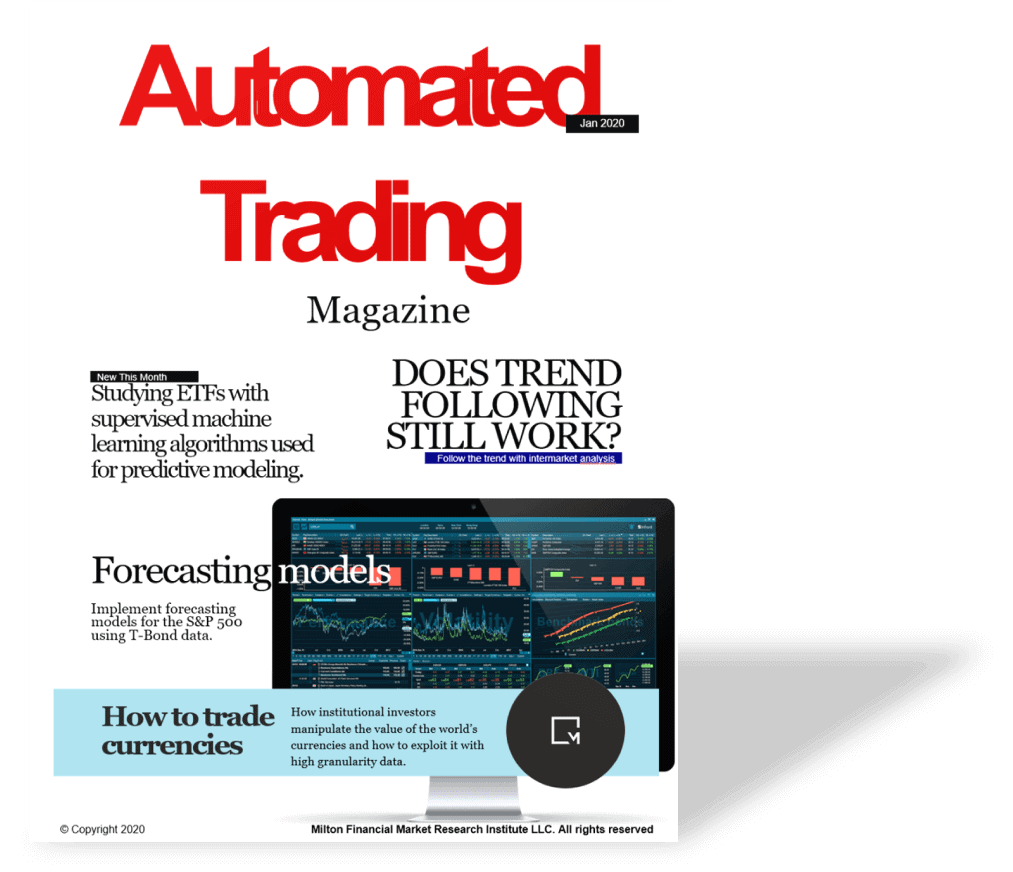 Jump right into it
Discover the fastest way to bring you on track and read our blog.
Top articles include:
Learn from the pros
Read the letters. Get years of experience in a couple of days.
Top investor letters:
Useful resources
Browse through our list of useful resources and database.
Top resources: