Get Access to Powerful Algorithmic Trading Strategies and Ideas
Transform Expert Research Into Your Trading Advantage
Exceptional trading strategies have asymmetric risk/reward ratios. Most of the interesting and useful material is not publicly available or complicated.
Market practitioners need to know what works and how to implement it. We need less mumbo-jumbo and more tutorials with working strategies.
Get a consistent stream of new market insight and backtested algorithmic trading strategies and combine it with our expert advice to reap greater profits.
We publish

top-notch research usually only available to institutional investors.

Our ideas can be applied to trade stocks, bonds, ETFs, futures, currencies and crypto.
Join over 1,000 practitioners who already have a head start. Yearly subscribers get access to all back issues, code database and 24/7 support.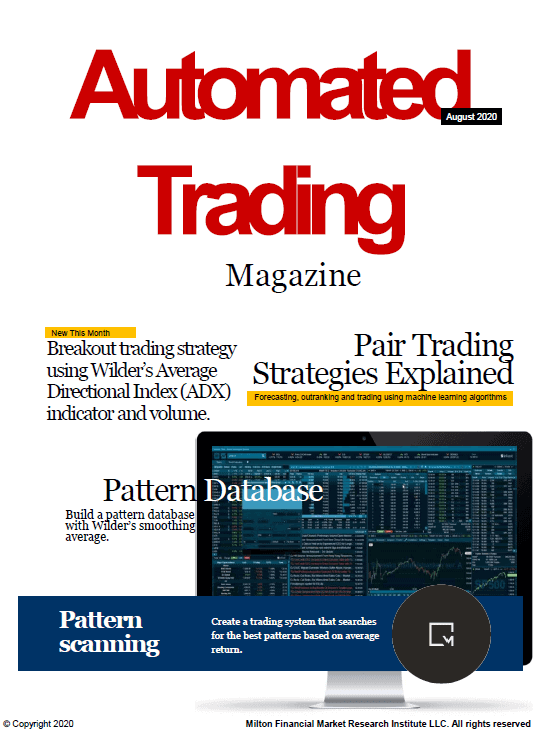 Free Issues: Hand-picked editions of Automated Trading Magazine. Our publication covers a wide range of computerized trading methods and strategies.
☝ Getting to know us.
Is our publication for you and vice versa? Take us for a test drive and read our sample issues. Sign up for our newsletter and read our blog posts. Browse through a ton of free resources we are offering to make your journey easier in designing the ultimate trading strategy .
When you're ready, we'll welcome you with open arms into the select circle of subscribers. No one in the financial publishing industry is working harder to educate and empower active traders and help them improve their results. This is your chance to get what every trader wants, but few have: the know-how to develop and correctly use a logic-based, reliable, and profitable methodology for successful buying and selling-now. Our publication and additional resources provide you with all you need to know to develop an original, computerized system that works for you.

Can you make money trading the markets with a system? You bet, and this is the publication that shows how it's done, based on decades of research and actual trading.
Searching for opportunities in unconventional places
What Sets Us Apart: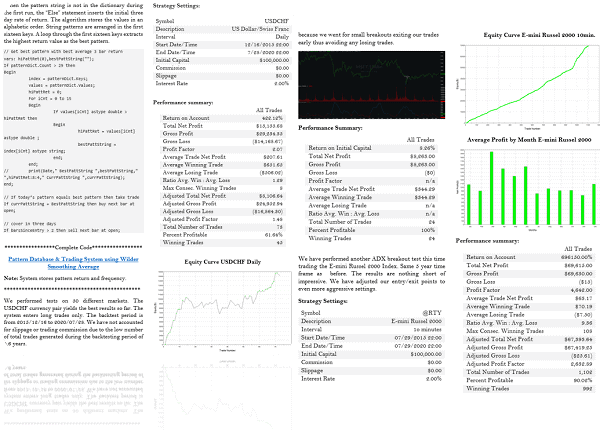 Backtested Trading Systems
Continuously expanding database of algorithmic trading strategies. We have rules for many trading systems and allow users to change, test, and improve upon the specific input parameter values of the original system.
—————–
Expanding Strategy Database
Code database in R, Python and EasyLanguage ready for implementation. The source code for our strategies can be found at our Github repository with additional helpful links and code in our monthly publication.
24/7 Support with Personal Wealth Engineer
We are 100% independent. You can ask us questions and we help you out 24/7. With us you get your personal wealth engineer helping you become a smarter and more profitable trader. Our trading strategies, frameworks and ideas are explained in plain language and are easy to implement.
—————–
Top-Notch Research Articles
We cover different time horizons across a range of asset classes – stocks, bonds, futures and crypto. We have over two decades of experience working through all phases of up and down markets. It's important to have access to top-notch research that can provide you with a stream of new ideas and show you how to navigate the markets when Mr. Market gets volatile.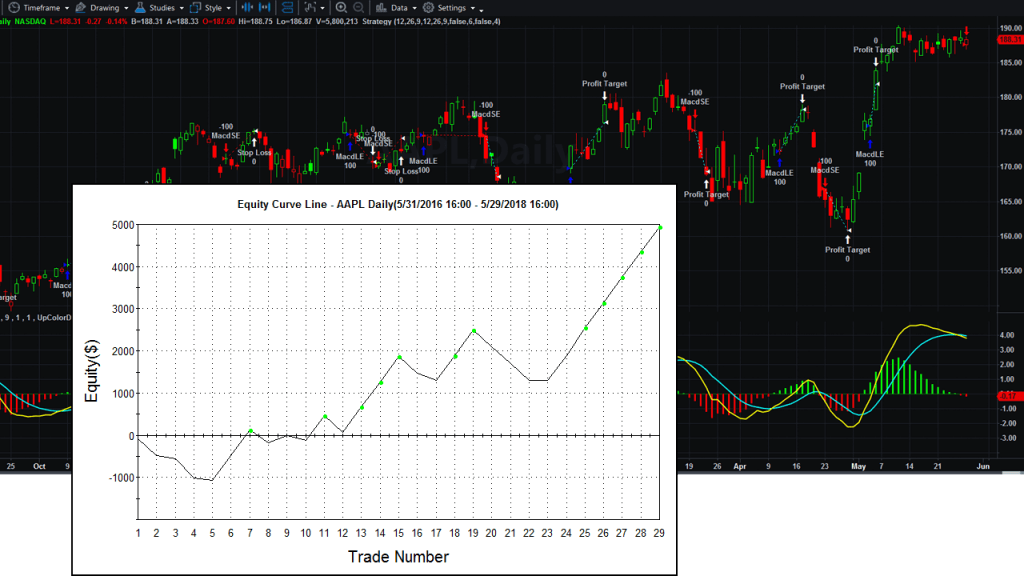 What Our Readers Are Saying
"I'm impressed with how the content is kept up to date with new strategies. They present all the important facts, theory and code."
William Wong, Individual Investor
"I love your Magazine. It's one of the few publications I've come across that explains things clearly with ideas that can be implemented right away."
Peter Hodgins, HSBC Quantitative Research
"Your research has been very helpful for me as an aspiring asset manager. It is a valuable resource for serious market practitioners."
Jean Dufort, BNP Paribas Senior Analyst
"This is the kind of research you want to be paying for year after year for decades. One of my favorite periodicals with very detailed technical info and a plethora of high quality research."
Ben Steiner, UBS Wealth Management
"I've been trading the markets for over 15 years. Subscribed to a few investment newsletters and magazines over that time. This is by far the best service I've come across."
Liam Maes, Individual Trader
"Honestly I do not want to miss out on any of their research. Some of their stuff is really advanced but so is their support team. Their trading strategy ideas are first-class."
Ryan Moore, Quantitative Researcher and Academic
Our clients work for:
FAQs
📝 Stuff people ask us:
What's the difference between the monthly and the yearly subscription?
The monthly subscription gives you access to our current month issue and future issues as long as you have an active subscription. You can also download each publication as a pdf file to your computer.
The yearly subscription gives you access to the monthly issues, all back issues that we have published so far, 24/7 priority support and our complete code database.
What time frames are the strategies covering?
The time frames are long-term, mid-term and short-term (intraday trade execution). We do not cover high frequency trading because traders use their technological superiority to take advantage of the slower traders who do not have access to the technology needed to trade as quickly as they would like to. Most of our readers do not have the technological superiority or computer power therefore it doesn't make sense to do any research in this direction. Watch "The Hummingbird Project" and you will understand what we mean
What forms of payment do you accept?
We use Stripe for Credit Card and PayPal services to support secure and encrypted payment processing on our website. We accept bank issued debit and credit cards: Visa, MasterCard, American Express, Discover, JCB, and Diners Club.
What kind of strategies are included in your research?
We are covering algorithmic trading strategies and ideas for stocks, bonds, futures, ETFs, currencies and crypto. The strategies range from trend following, mean reversion, statistical arbitrage, pattern matching, momentum, factor-based to sentiment analysis and ML algorithms.
Do you offer any support?
Yes! It is something that sets us apart from all other publications. We are here for you 24/7 to help you with your algorithmic trading related questions/research.
What else is included in the subscription?
Code database, tutorials and market insight.
Can I write an article for your website/publication?
We would be delighted to publish your article. We are looking for writers to propose up-to-date content focused on quantitative finance, machine learning and algorithmic trading. You even get paid. See here for details.
Is your publication worth the money?
Really? Come On, Man. Years of experience are distilled into our publication of carefully crafted and well-tested tutorials. They are a bargain for someone looking to rapidly build skills in the field of algorithmic trading.
Jump right into it
Discover the fastest way to bring you on track and read our blog.
Top articles include:
Learn from the pros
Read the letters. Get years of experience in a couple of days.
Top investor letters:
Useful resources
Browse through our list of useful resources and database.
Top resources: