Get access to powerful trading strategies & ideas with our publication
Exceptional trading strategies have asymmetric risk/reward ratios. Most material is not publicly available or complicated.
Market practitioners need to know what works and how to implement it. We need less math and more tutorials with working strategies.
Get a consistent stream of new ideas and quantitative trading strategies and combine it with our expert advice to reach your objectives fast.
We publish

top-notch research usually only available to institutional investors.

Our ideas can be applied to trade stocks, bonds, ETFs, futures, currencies and cryptocurrencies.
Join over 1,000 practitioners who already have a head start.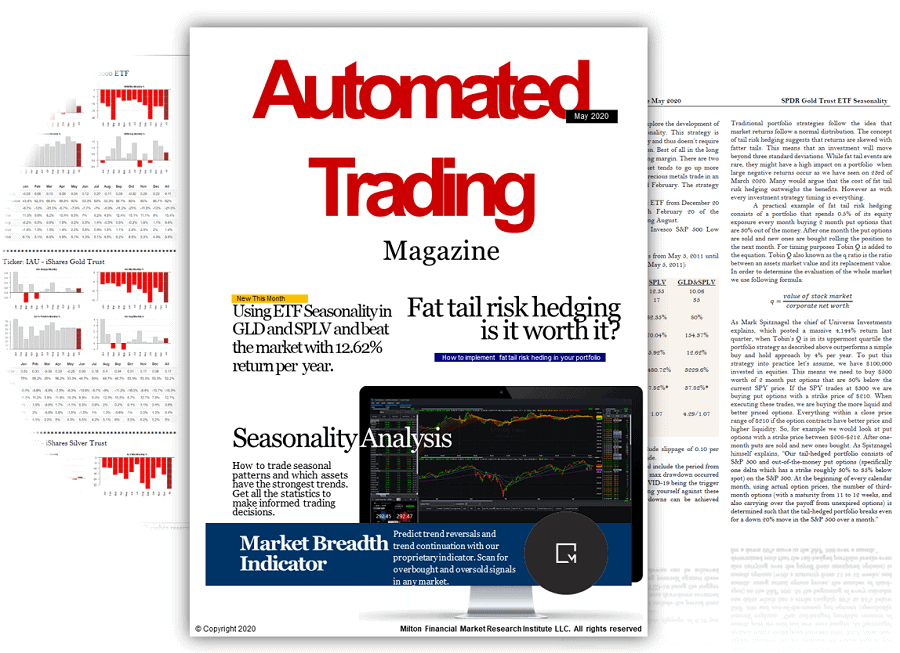 Free Issues: Hand-picked editions of Automated Trading Magazine. Yearly subscribers get access to all back issues.
Automated Trading Magazine
Subscribe today to get access to:
---
We are continually building a database of algorithmic trading strategies.
Learn how to build your own algorithmic trading strategies with our building blocks.
We test ideas and publish code in R, Python and EasyLanguage.
We read a lot of research papers and select the best trading rules explained in plain language with performance metrics and risk assessment.
---
Discover how to transform data into knowledge and seize opportunities in the markets.
Learn how to become more consistent by gaining access to our resources.
Create quantitative trading strategies that you can train and implement using machine learning.
Our research covers short-, mid- and long-term trading across a range of different asset classes – stocks, bonds, futures and cryptocurrencies.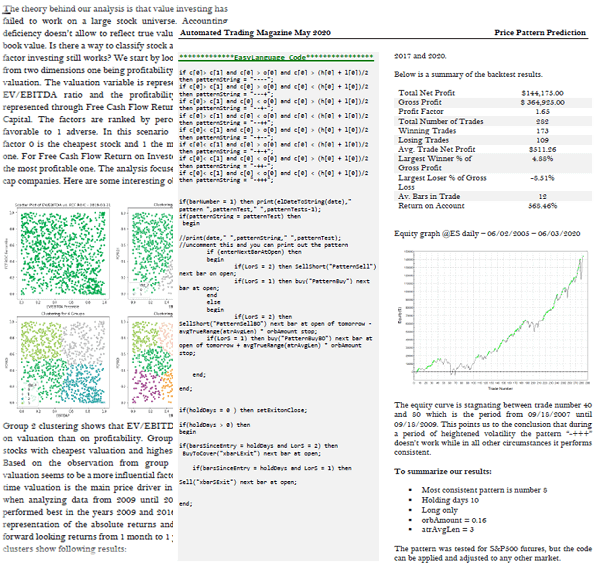 What Our Readers Are Saying
"I'm impressed with how the content is kept up to date with new strategies. They present all the important facts, theory and code."
William Wong, Individual Investor
"I love your Magazine. It's one of the few publications I've come across that explains things clearly with ideas that can be implemented right away."
Peter Hodgins, HSBC Quantitative Research
"Your research has been very helpful for me as an aspiring asset manager. It is a valuable resource for serious market practitioners."
Jean Dufort, BNP Paribas Senior Analyst
Jump right into it
Discover the fastest way to bring you on track and read our blog.
Top articles include:
Learn from the pros
Read the letters. Get years of experience in a couple of days.
Top investor letters:
Useful resources
Browse through our list of useful resources and database.
Top resources: