Activist Investor FrontFour Capital interested in Obsidian Energy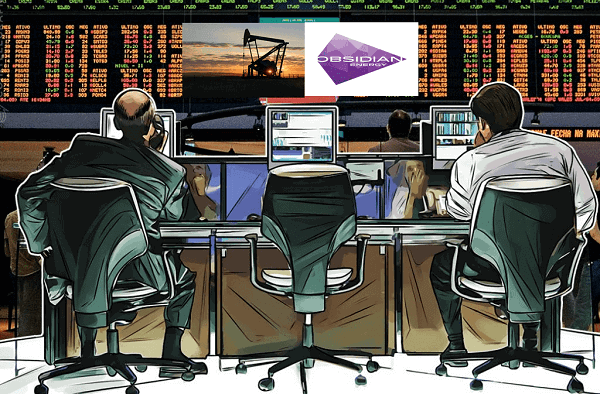 Time to play the crude oil market with Obsidian Energy. Despite being a tedious and time consuming task and even if you feel you've done all your homework, the pick could still go bad. In this article we'll show you some harbingers of a turnaround situation in Obsidian Energy that will help you isolate the flower from the weeds.
The recent interest from activist investor FrontFour Capital resulted in a stock rise. The fund says it will attempt to influence decisions at Calgary-based Obsidian Energy Ltd. (TSX:OBE) after accumulating more than 28.3 million shares increasing their position by a whopping +40%. The Greenwich, Conn.-based hedge fund currently holds a 5.5 per cent stake in the oil and gas company formerly known as Penn West Petroleum*.
(*Note: On November 15, 2017, Obsidian Energy announced that it had entered into a US$8.5 million settlement with the U.S. Securities and Exchange Commission ("SEC"), regarding the lawsuit filed by the SEC on June 28, 2017 in the U.S. District Court for the Southern District of New York. The settlement is in relation to the Company's 2014 restatement of certain financial results while it was known as Penn West Petroleum Ltd. ("Penn West"). )
According to the fund the shares were purchased because they are undervalued and therefore represent an attractive investment opportunity. FrontFour says it has been in touch with company directors to discuss its strategy and board composition and says it intends to continue the communication, without being specific. FrontFour's principal owner is listed as Zachary George, the son of former Obsidian chairman Rick George, who died in August.
And for those of you who still don't get it. Oil is in recovery mode. So by know you should be jumping on that "trend" train or otherwise shoot yourself in the foot because you are missing out on an opportunity.
Here is why ->
"OPEC on Monday delivered a defense of its oil-production policies, signaling its members are prepared to continue trying to support crude prices by withholding supplies through next year. In its closely watched monthly market report, the Organization of the Petroleum Exporting Countries said global oil supplies were falling as consumption rises on the back of a strong global economy. That combination is helping balance an oil market that has suffered from a supply glut for over three years, according to OPEC, which controls about 40% of global oil production. –Christopher Alessi, WSJ"
Now back to Obsidian Energy and some key points:
Successful execution of its five-year plan should attract institutional investor money.
2018 cash flows of $180 million are likely which is enough to fund the $125 million capital program
Obsidian indicated that it expects to be able to deliver 3% production growth per year between 2017 and 2021 while achieving neutral cash flow at $50 WTI
The company is on track to meet all 2017 guidance metrics
Obsidian has previously discussed realized prices and netbacks for its production at various oil prices. At $50 USD oil, Obsidian indicates that it would realize $38 CAD revenue per BOE and netback $19.25 CAD per BOE. Due to rising oil prices this scenario now becomes increasingly bullish. We are approaching target prices of $60 USD oil. Obsidian has done well to reduce its debt burden and position itself to survive in a $50 USD to $60 USD oil pricing environment.