Italy's banking sector staring into the abyss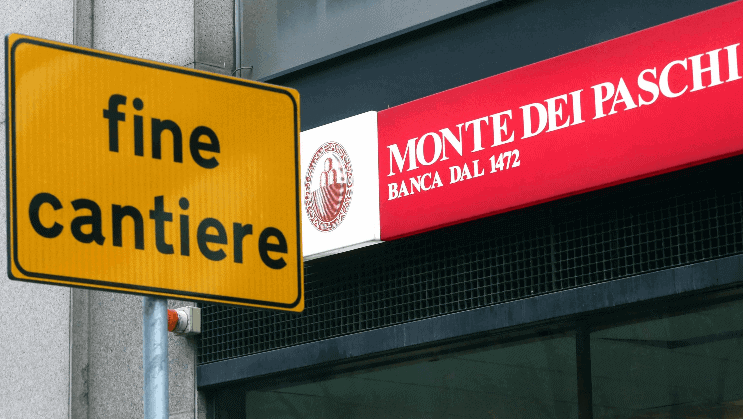 Italian Banking Crisis Reloaded
Italy has an overall weak growth with a GDP growth rate of 0.3% and a high unemployment rate of 11.4%. We see the biggest problem for Italy coming from the financial sector. The financial sector is on the brink of collapse. The country that probably gave the English-speaking world the word for bank – medieval Italian merchants traded with each other on a bench known as banca – has a €360bn problem in its fragmented banking sector. This is the amount of non-performing loans, loans on which customer's repayments have fallen behind. Italian NPLs account for about a third of those in the entire euro area. Therefore, Italian NPLs are also of broader significance in the euro area.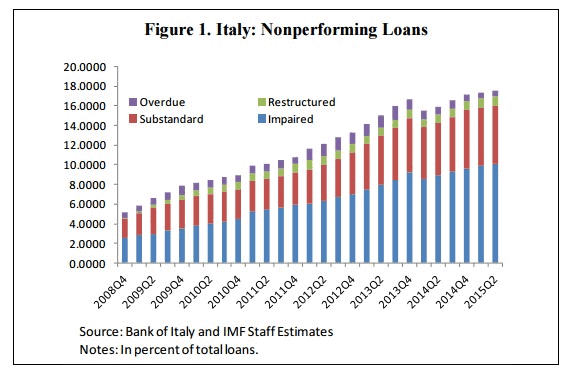 The NPL problem in Italy has several features that need to be considered when devising a potential solution. In terms of the total value of bad debt (impaired loans), more than 75 percent relates to loans above €250,000. However, in terms of the total number of borrowers, about 75 percent of bad debt relates to loans of less than €75,000.
About three-quarters of bad debt are related to the corporate sector. Since the corporate sector in Italy comprises mostly small and medium-sized companies (often with less than 10 employees), this may explain the prevalence of small loans noted above.
The service sector and less technology-intensive sectors are most affected. The problem has a pronounced regional dimension. Looking at all types of NPLs and all sectors of economic activity, there appears to be a north-south divide, especially in terms of bad loans to the corporate sector. While in early 2009, most regions had bad debt (sofferenze) ratios below 10 percent, by end 2014, most central and southern Italy regions saw their bad debt ratios increase above 20 percent. Bank credit is to a large extent collateralized. While provisions stood at an average of 45.4 percent for total NPLs and 58.7 percent for bad loans as of December 2015, loans are also backed by collateral and guarantees, although court times to access them are very long. The authorities estimate that the real estate collateral and personal guarantees against bad loans amounted to €87bn and €37bn respectively at end-2015.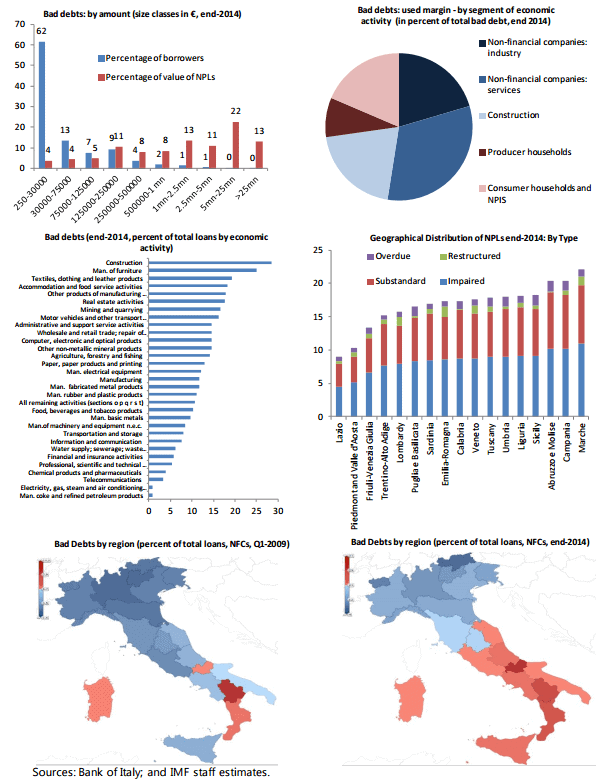 Behind closed curtains the EU is already discussing a rescue plan for the Italian banking sector. Rumors are circulating that we will have a similar scenario as we saw in Cyprus. Again the EU is trying to save the banking sector from its collapse. The very fact that Italy's third-largest bank and the world's oldest Monte dei Paschi has a debt burden of €50bn and Mario Draghi as the president of the ECB a guy who was unable to save the financial sector while he was the president of the italian national bank from 2006 to 2011 underpins even more the fact that this rescue plan will backfire big time.
The referendum on constitutional reforms planed for December has the potential to topple PM Matteo Renzi's government. If Italy is not able to resume grow substantially inside the EU they will enter into another recession soon.  A recession would increase the chance in the next elections to bring the Five Star Movement to power — which recently gained Rome's mayorship — a party which is committed to leaving the EU. Checkmate !